The Little Open Out Gallery
The Little Open Out Gallery @ Bruce Castle showcases artwork by local pupils created in response to a chosen topic or artist. It is open to all key stages and free for Haringey schools.
Since the Little Open Out Gallery was launched just over a year ago, 500 pupils have had their artwork exhibited at Bruce Castle. Previous exhibitions have looked at local buildings, seasonal themes, and the work of the Windrush generation artist Althea McNish.  
Image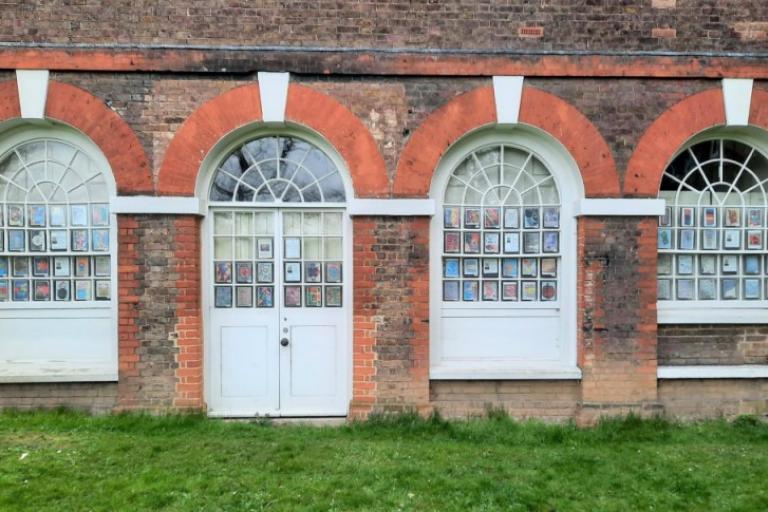 In 2022 we are keen to see more schools participate in the Little Open Out Gallery, so whether you want to explore portraiture, habitats, pioneering local artists, or shape and pattern through fossils, we can work with you to develop a theme. 
To find out more about the gallery and how your school can get involved please contact the Education and Learning Team on museum.services@haringey.gov.uk or call 0208 489 4250. 
How it works 
In partnership with teachers, we develop a theme and provide resources to support your pupils create locally inspired artwork.  
Students' creative responses are exhibited through the windows on the south side of Bruce Castle and in open folders within the galleries. Members of the public can view the window gallery at any time; additional artwork can be viewed during the museum's public opening hours.  
Suitable for all key stages and SEN pupils, the displays change throughout the year allowing schools across the borough to take part. Artwork can be inspired by local artists, living in Haringey, or the varied collections at Bruce Castle.  
The programme can also be combined with Artsmark and the Arts Award – please ask for more details.   
Important information 
To reserve a space in the gallery a suitable theme must be agreed with the museum education team. 
Artwork must be supplied in the correct format (specified on booking). 
Schools will need to deliver and collect all artwork at agreed times. 
By participating in the Little Open Out Gallery schools agree that Bruce Castle can reproduce all artwork for publicity purposes.