Plan your visit
Booking is essential for all learning sessions at the museum.

We recommend booking at least half a term in advance.
How to get to Bruce Castle
Bruce Castle is served by several buses and the overground train. The nearest underground stations are Seven Sisters and Wood Green (you may need to complete your journey by bus).
Buses
243 (Wood Green - Seven Sisters - Waterloo) Bruce Castle Park stop, directly outside the museum
123 (Wood Green - Tottenham Hale - Walthamstow) Bruce Castle Park stop, directly outside the museum
W3 (Finsbury Park - Alexandra Palace - Northumberland Park) Tottenham Cemetery stop, 10 minute walk
318 (North Middlesex Hospital - South Tottenham - Stamford Hill) Enfield and Haringey Magistrates Court stop, 4 minute walk
Overground train
Bruce Grove station (London Liverpool Street to Enfield line).
On leaving the station walk up Bruce Grove for about 10 minutes - the museum is directly ahead, located within Bruce Castle Park.
Facilities
The majority of our sessions are half-day sessions. If you are spending a full day at the museum there are picnic facilities within our courtyard (outside) and Bruce Castle Park. There is also a children's play area within Bruce Castle Park.
In the event of wet weather, the museum has limited lunch space within the building – please enquire on booking. Groups who have not pre-booked lunch facilities will be expected to have made alternative arrangements.
Image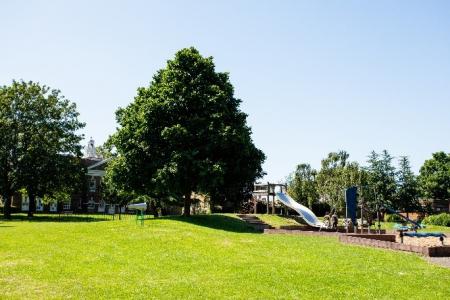 Risk Assessment
All groups are required to undertake a risk assessment prior to their visit. Information to support this is provided upon booking.
Adult to child ratio
Pleasure ensure you have appropriate adult supervision.
EYFS 1:4
Y1/2/3 1:6
Y4/5/6 1:10
Y7 upwards 1:15
Access
The ground floor of the museum is fully wheelchair accessible. For those with mobility needs there is a stairlift to the second floor. Wheelchair accessible toilets are available on both floors. To ensure your visit runs smoothly please notify our Education Team of any mobility needs at the time of booking.
Cancellations
Cancellations are required 14 days before your visit. For full Terms and Conditions please contact the learning team museum.services@haringey.gov.uk.