Special events
Check out what special events we have planned at the Castle in the coming year. Hope to see you there!
Windrush 75 Events
All events taking place with kind support from The Windrush Day Grant Scheme
Windrush 75: At Home With The Mckenzies - An Evening In Conversation
Thursday 22 June, 7-8.30pm (doors open 6.30pm for refreshments)
Free, all welcome.
Image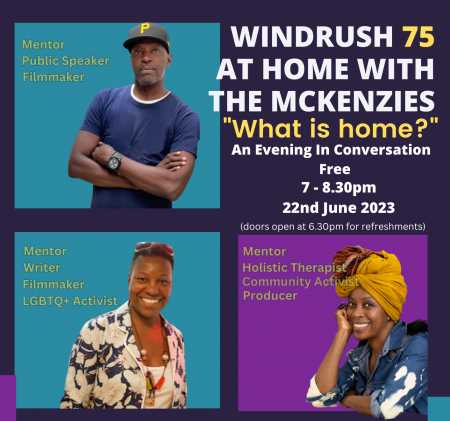 See further details here. Book your free ticket via Eventbrite.
Image

Windrush 75: Our Caribbean Corner in Tottenham - Community and Cultural Day
Saturday 24 June, from 10.30am
Free, all welcome.
Image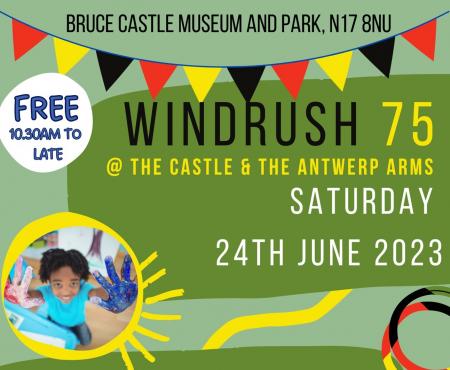 Have a fun-filled day celebrating the Windrush Generation & Legacy in our "Caribbean Corner" at Bruce Castle & The Antwerp Arms. Come & see vintage stalls, make vintage hats, taste Caribbean food, share memories, play games, discover local heroes on guided tours, listen to inspirational speakers, music, storytelling, enjoy dance, films, exhibitions...And party into the night.
Bruce Castle Museum
From 10.30am browse vintage stalls, craft a vintage hat with Sian Dorman, have family fun getting arty, reminisce with 4U2 at Memories Corner or walk back in time on Avril Nanton's tour (more details here). From 11.30am hear Alex Pascal MBE and enjoy Windrush-inspired dance by Streetz Ahead. At 12.30pm celebrate at our Windrush-themed Tea Party, with performances by Mama Souljah singing, John McAnuff on guitar, and storytelling and comedy with Miss Florence. 
There will also be a raffle with prizes, plus a hat parade.
The Antwerp Arms
From 2pm have a taste at our Big Caribbean Buffet, visit a pilot exhibition of stories from Caribbean diaspora families and see Windrush Generation-themed films. The entertainment continues into the evening until 11pm with music selected by DJ Judith Jacobs.
www.antwerparms.co.uk
Image

---
Open Air Theatre in The Park - The Wind in the Willows
Free, all welcome.
Image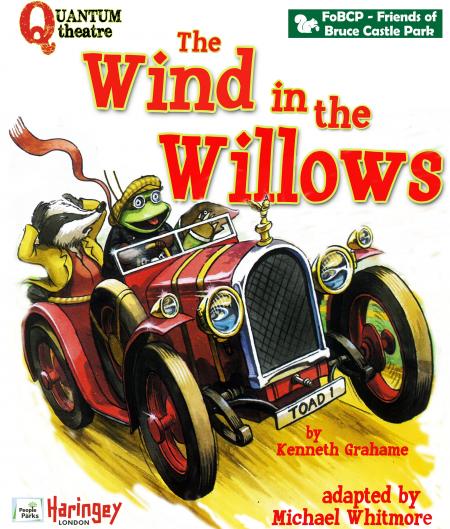 Come to a wonderful open air performance of "Wind in the Willows" by Quantum Theatre in Bruce Castle Park! Join Mole, Ratty and Badger on their mad-cap adventures in this heart- warming tale of friendship, mishap and mayhem in Quantum Theatre's brand new adaptation of Kenneth Grahame's family favourite.
Bring a blanket, pack a picnic or even dress up as a character and come to Bruce Castle Park for an afternoon of outdoor fun, excitement and adventure!
This is a Free Event funded by Haringey Council and the Friends of Bruce Castle Park.
www.friendsofbrucecastlepark.org.uk