Exhibitions
Every Cloud - The 250th Anniversary of the birth of Luke Howard (1772 – 1864)
1 December 2022 – 30 April 2023
Image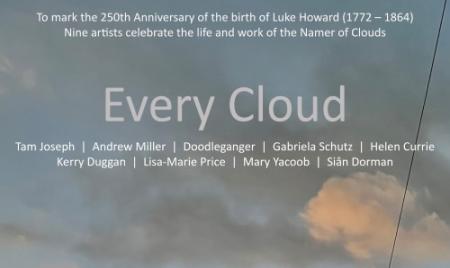 Luke Howard classified nine types of clouds.
Nine artists celebrate the life and work of the Namer of Clouds
Tam Joseph  
Andrew Miller  
Doodlegänger  
Gabriela Schutz  
Helen Currie  
Kerry Duggan  
Lisa-Marie Price  
Mary Yacoob  
Siân Dorman 
Original artefacts and some beautiful new acquisitions associated with Luke Howard from Bruce Castle Museum and Archive's collections will also be on display.
Location: Coleraine Gallery
Sisters, Sirens and Saints: Imagining the Women of Beatrice Offor 
Special Exhibition of Portraits by Beatrice Offor (1864-1920) 
Until October 2023 
Image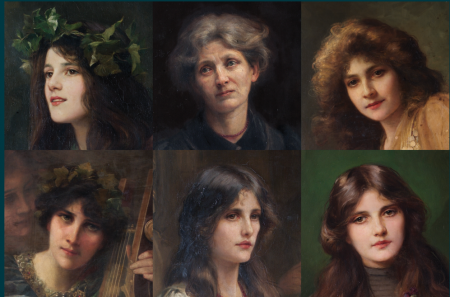 Celebrating the artist Beatrice Offor (1864-1920) who lived in Tottenham, this exhibition explores her beautiful portraits and the imaginings and portrayals of the women she painted. 
Bringing together her artworks from the collections at Bruce Castle Museum alongside recently discovered paintings, this exhibition draws on new research, the influences in her life and the recent invigorated interest in her art. 
Beatrice Offor was amongst the first women students who trained at The Slade, going on to become one of the few commercially successful Edwardian female artists. An unusually forward-thinking artist for her time. 
Location: Compton Gallery 
---
We're in Business: Art, Trade & Business of West Green Road - the Windrush Generation's Legacy 
We apologise that the Old Kitchen Gallery is currently closed for maintenance.
Image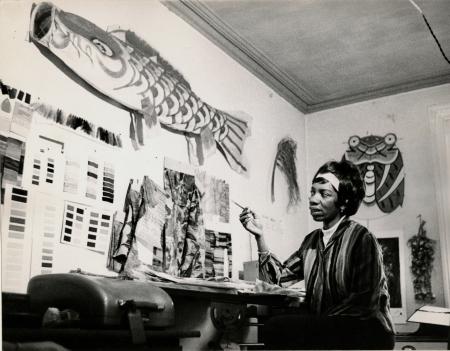 Explore the pioneering businesses, entrepreneurs and artists of the Windrush Generation in West Green Road in Tottenham.This street has witnessed many important trailblazers and change-makers who, rooted in their communities, went on to succeed in building some of the most successful black enterprises in this country. 
From Dyke & Dryden's beauty and hair products, becoming Britain's first black multi-million-pound business, to Althea McNish, the internationally-renowned textile designer and artist who made West Green Road her home for over 60 years, you can find out more about the stories of these pioneers and others – all starting out and finding their feet in West Green Road. 
This exhibition shares these histories and stories from West Green Road, looking at objects, photographs and documents from the collections of Bruce Castle Museum & Archive. It also shows in public for the first time personal items and works from the amazing art studio of textile designer Althea McNish, very kindly on loan from The N15 Archive, alongside new artwork created for the exhibition from local artist and architect Tania Pascoal.