Families
The Museum has a dedicated family gallery, runs free events throughout the year and during school holidays, and has a range of activity trails and booklets.

The park includes a children's play area and a family friendly café 'T On The Green'.
Drop-in to Bruce Castle after school for a range of Christmas crafts suitable for children aged 4-12 years. Explore our twinkling trees, find out about a Victorian Christmas, and take part in a range of Christmas crafts.
Sit by our beautiful Victorian Christmas tree and make your own cards and decorations to take home.
All materials are provided for free!
 
With twinkling lights and displays of evergreens, be enchanted by Bruce Castle this Christmas.
See the galleries come to life with beautifully dressed trees and sparkling decorations – just wander around the Museum and explore, whatever your age. 
Our Christmas tree trail will also take you on a joyful journey with the trees dressed and inspired by Bruce Castle and Tottenham's local heritage. Perfect for children, the trail includes a range of activities.
Each tree and its decorations explore a different aspect of The Castle's history:
A Clocktower Christmas, inspired by Bruce Castle's iconic clocktower
The Christmas Post, which will teach you about the invention of the Penny Post
The Nimbostratus Tree, inspired by the Namer of Clouds, Luke Howard, one of Tottenham's most celebrated residents
A Victorian Christmas, which tells the story of Christmas past
We also have a selection of festive books and activities that will be available in the Museum's family room.
 
Image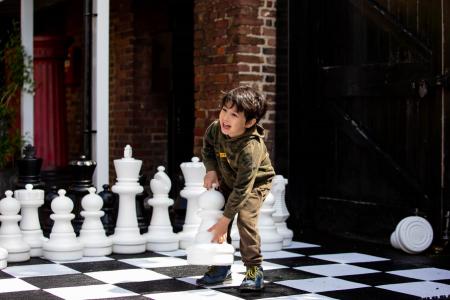 Little Explorers Gallery 
Our Little Explorers gallery has re-opened! Drop-in to the gallery during opening hours to explore our interactives, dress-up in costume, read a book, or try a puzzle.
Our dedicated family gallery is aimed at parents and carers with children aged 3-8 years old. 
Organised groups e.g. nurseries, play-centres etc. will only be admitted to the gallery if they have pre-booked through our education team.  
There may occasionally be a wait for the gallery if an educational session is taking place.
Image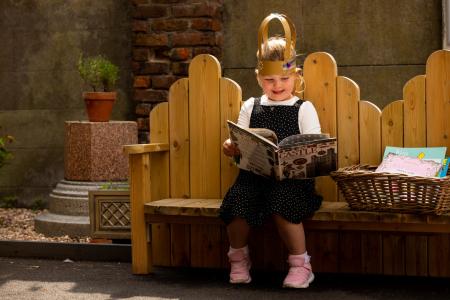 Trails and activity booklets 
Discover more about the house and grounds with our family friendly activity booklets. 
Mystery Manor  
Meet Wilbur the Wyvern, a dragon-like creature who sits on Bruce Castle. In this sticker activity booklet, Wilbur will guide you around his home to explore the mysteries of the manor house. 
Pickup from the main Reception Desk, £1 per booklet 
Bruce Castle Tree Trail  
Explore the beautiful grounds of Bruce Castle Park and the creatures and mini-beasts who call it home! The booklet contains a range of hands-on activities perfect for children who love getting outdoors and exploring nature. 
Pickup from the main Reception Desk, £1 per booklet 
Image