Exhibitions
Exhibitions at Bruce Castle 
Art 2 Inspire @ The Tower #1
Sadie Does Sandy – Paintings of Sandy Powell by Sadie Lee
Open weekends only, until 23 October:
Saturday 1 October, 2 - 4pm
Sunday 2 October, 2 - 4pm
Saturday 8 October, 2 - 4pm
Sunday 9 October, 2 - 4pm
Saturday 15 October, 2 - 4pm
Sunday 16 October, 2 - 4pm
Saturday 22 October, 2 - 4pm
Sunday 23 October, 2 - 4pm
 
The first of the Museum's exciting new programme of art exhibitions and events in the newly-restored Tudor Tower @ The Castle takes place on the last weekend in September.
Bruce Castle Museum and Archive is proud to announce the inaugural exhibition Sadie Does Sandy – Paintings of Sandy Powell by Sadie Lee. First shown as part of her one-person show at New Art Projects Gallery in 2021, the exhibition is a collection of portraits of Oscar-winning Costume Designer Sandy Powell, known for her innovative designs for many films, including The Favourite, Shakespeare In Love, The Irishman and Carol.
For this exhibition at Bruce Castle Museum, Sadie Lee has made a brand new study of Sandy Powell which will be on view for the first time. The portraits of Sandy Powell are almost life size and arranged in pairs, front and back of the same pose, in three different states of dress/undress. The unique gallery space itself becomes almost a creative installation, as the natural progression from one painting to the other gives a fluid panoramic feel, allowing the portraits to traverse and flow around the curved walls of the Tudor Tower. 
We're in Business: Art, Trade & Business of West Green Road - the Windrush Generation's Legacy 
Until December 2022 
Image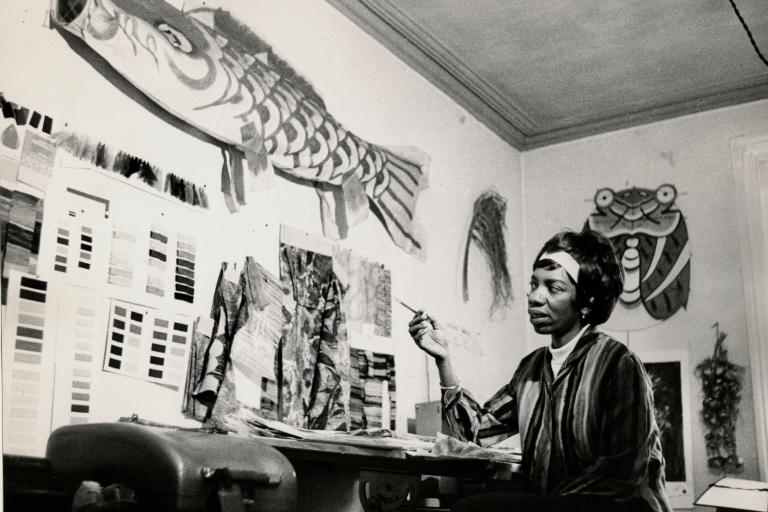 Explore the pioneering businesses, entrepreneurs and artists of the Windrush Generation in West Green Road in Tottenham.This street has witnessed many important trailblazers and change-makers who, rooted in their communities, went on to succeed in building some of the most successful black enterprises in this country. 
From Dyke & Dryden's beauty and hair products, becoming Britain's first black multi-million-pound business, to Althea McNish, the internationally-renowned textile designer and artist who made West Green Road her home for over 60 years, you can find out more about the stories of these pioneers and others – all starting out and finding their feet in West Green Road. 
This exhibition shares these histories and stories from West Green Road, looking at objects, photographs and documents from the collections of Bruce Castle Museum & Archive. It also shows in public for the first time personal items and works from the amazing art studio of textile designer Althea McNish, very kindly on loan from The N15 Archive, alongside new artwork created for the exhibition from local artist and architect Tania Pascoal.   
Sisters, Sirens and Saints: Imagining the Women of Beatrice Offor 
Special Exhibition of Portraits by Beatrice Offor (1864-1920) 
Extended until December 2022 
Image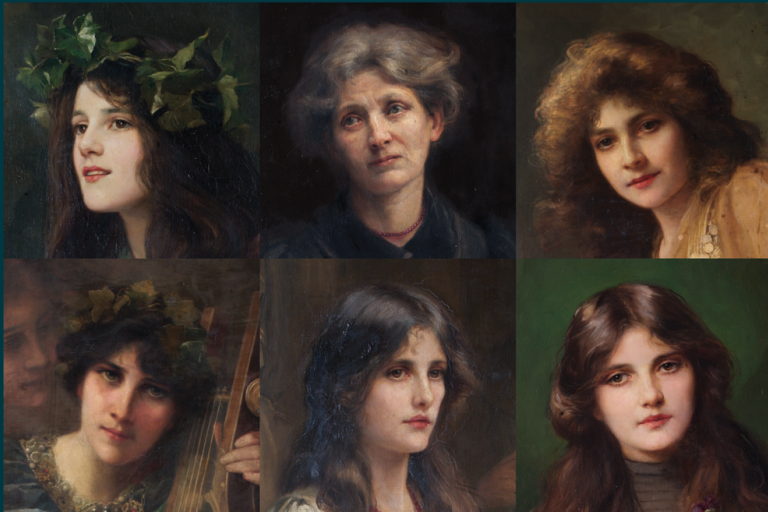 Commemorating the centenary of artist Beatrice Offor (1864-1920) who lived in Tottenham, this exhibition explores her beautiful portraits and the imaginings and portrayals of the women she painted. 
Bringing together her artworks from the collections at Bruce Castle Museum alongside recently discovered paintings, this exhibition draws on new research, the influences in her life and the recent invigorated interest in her art. 
Beatrice Offor was amongst the first women students who trained at The Slade, going on to become one of the few commercially successful Edwardian female artists. An unusually forward-thinking artist for her time. 
The Friends of Bruce Castle have come together with Bruce Castle Museum and Archive to help raise money to support the restoration of one of the beautiful paintings by Beatrice Offor. If you would like to find out more about the project and would like to contribute, please visit the Friends' fundraising page. 
Location: Compton Gallery 
Weaving Tales of Resilience 
Extended until September 2022 
Image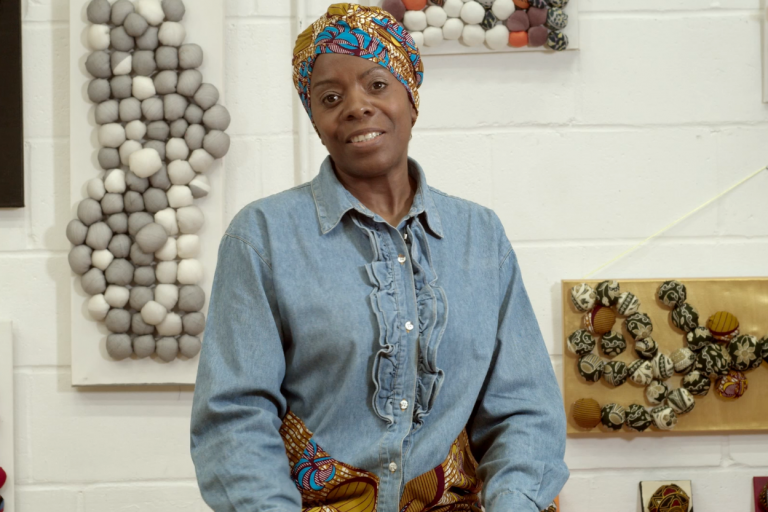 Weaving Tales of Resilience reflects, records and retells stories from 2020 - of how our diverse communities in Tottenham supported one another whilst facing the challenges of COVID-19, stood side by side in response to Black Lives Matter and pulled together the community threads of resilience. 
Christelle Mutombo-Cartier, Sonja Scantlebury and Yodea Williams are artists and community storytellers who work with textiles in Haringey. Their new textile work and film-media creations have been made especially for this exhibition at Bruce Castle, to share the remarkable tales of resilience in our locality and to demonstrate that community and diversity matter.  
Location: Coleraine Gallery