Walks
Walks and talks on a variety of topics and in a variety of places around Bruce Castle Museum are organised on a regular basis. 
Black History Tour with Avril Nanton: Stroud Green Road Legacy Walk
Sunday 15 October, 1.30pm 
Free, all welcome. Booking essential.
Image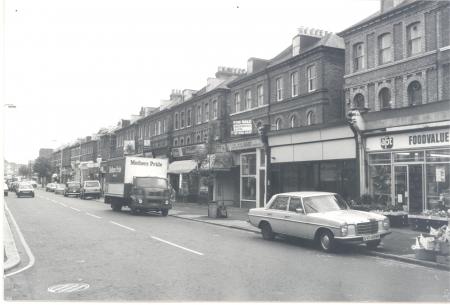 Take a walk with tour guide Avril Nanton and explore the history of this well-known road in Stroud Green. With Avril you will discover more about pioneering trailblazer John La Rose and the George Padmore Institute, the New Beacon Bookshop, Black supplementary schools, protests by Haringey anti-apartheid group as well as local Black-led businesses. Avril will share stories about those who lived, worked or brought communities together in this street, making important contributions to the area and to Black British history in general.
Starting outside Pret A Manger and finishing at The Goods Office at Ferme Park Road, this walk will take in some of the history of the shops past and present along Stroud Green Road.
Start: Meet at 1.30pm outside Finsbury Park Station (south side) where it meets Stroud Green Road, by Pret A Manger, Arch 16 Station Place, London, N4 2DQ
Ends: The Goods Office, 1-3 Ferme Park Road, Finsbury Park, London N4 4DS
Please book your free ticket for this walk via Eventbrite.
This special free walk is organised by Bruce Castle Museum & Archive. museum.services@haringey.gov.uk
Find out more about Avril's Black Cultural Tours around London at https://www.avrilswalksandtalks.co.uk/
---
Tour of 400 years of Black History with Avril Nanton: In and Around Bruce Castle
Sunday 22 October, 1.30pm (meet 1.15pm)
Free, all welcome. Booking essential.
Image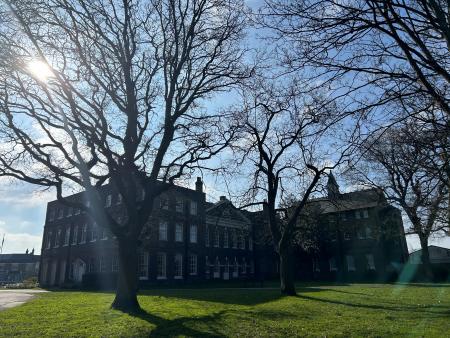 Come along and hear from tour guide Avril Nanton on this free walking tour in and around the area of Bruce Castle taking in over 400 years of Tottenham's Black history. Starting off at Bruce Castle itself, this historical tour will take in original objects and art on display in the Museum, and then guide you around Bruce Castle Park, and nearby Lancasterian Primary School, All Hallows' Church & Graveyard, before ending at Tottenham Cemetery. Just sign up for your free place to explore and find out more about the fascinating people, the places associated with them and their legacy to Tottenham and British history from the past four centuries.
Meet from 1.15pm (tour starts 1.30pm) at the main entrance of Bruce Castle Museum & Archive, Lordship Lane, Tottenham N17 8NU
Please book your free ticket for this walk via Eventbrite.
This special free walk is organised by Bruce Castle Museum and Archive. museum.services@haringey.gov.uk
Find out more about Avril's Black Cultural Tours around London at https://www.avrilswalksandtalks.co.uk/